This Beetle was bought by one of our mechanical team George as a project, he carried out the entire strip down and mechanical repairs himself, and then presented it to the bodywork team for a total re-spray.
As you can see for these pictures there wasn't much that wasn't touched by new paint.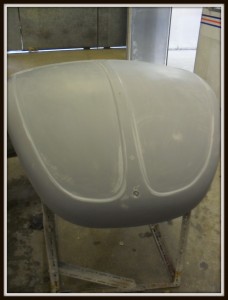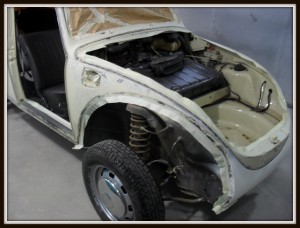 First the body was in for primer and painting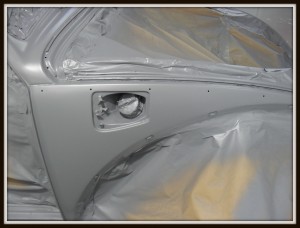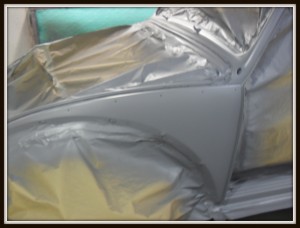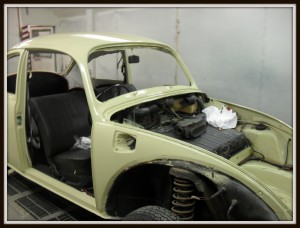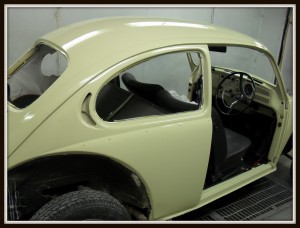 Although some of the team where trying to talk George into having it a new colour he opted to keep it original. Here the wings and other panels are in for the same treatment.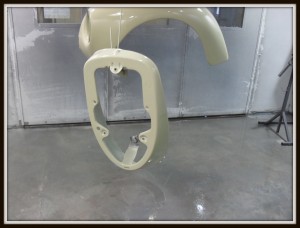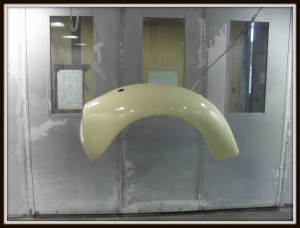 Once re fitted I am sure you will agree George was right to keep it all original.