Oh yes, we have a lot of this and it comes in all shapes and sizes. On the site we work from in Buckingham vehicles on wheels have been worked on since the 1800's obviously they were horse drawn and hand carts in those days.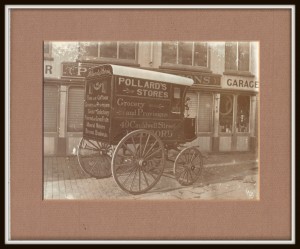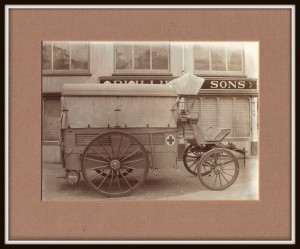 When the combustion engine was invented the natural progression to cars was taken in its stride and the garage has held franchises for Austin, Roots, British Leyland, Triumph, Ford, Morris, MG among many others.
Since my Father, Mike, and I bought the Philipps and Sons Ford Garage in 1996 we have carried on restoring cars for customers alongside repairing modern cars, and have seen a wide variety over this time from Ford Model T through the Rover era, E type Jaguar, 911 Porsche, many an MG BGT to Dragster cars with special paint effects.
Our team members bring many different areas of knowledge to our overall expertise. Mike Redding built and raced rally cars from the 1960s up to his racing retirement in 1998. This started with MK1 Escorts through to hand built TR8s and Tr7s. Many modifications Mike made to his early MK1 Escorts were copied by Ford for the first Mexico rally works cars.
Tim owns a Mk1 Escort Mexico but has the knowhow to find most parts for a classic, he also attends lots of classic car meets and has made many contacts that help in finding just the right part.
Colin and Grant in our Bodyshop have been working here since before we bought the garage. If something can be repaired Grant's the man to do it. We have given him some tough projects and I can't remember one that he has not been able to complete. Colin along with Jason do all of the paint prep and painting, you may spot them on this website getting in the way of the photographer, all in aid of the best paint finish you understand, they are normally camera shy..
Our team of mechanics has a wide range of specialities, nothing is too much trouble if we can't find a part let's make one why not!
One of the nicest projects to date was a Jaguar E Type in 2006 were we partnered with the owners son to completely restore this great car to its former glory.